Tulsa Football Recruiting: Early Signing Day Recap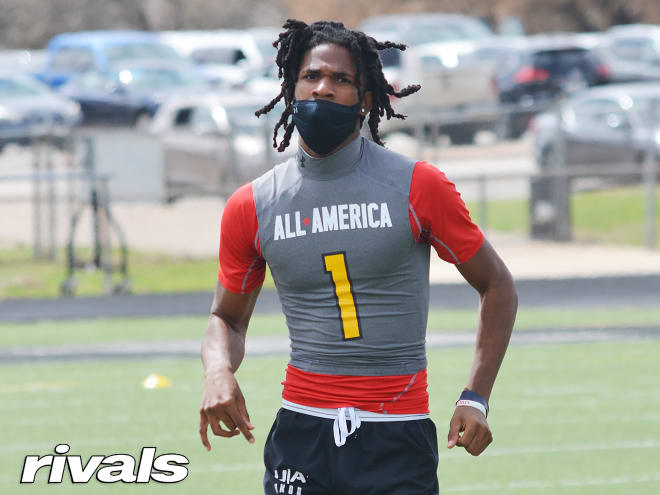 On the first day of the early football signing period, which runs Dec. 15 to Dec. 17, Tulsa signed all but one of its current commitments. A total of 12 recruits signed letters of intent with TU, including two from Oklahoma.
"I'm really pleased with our class," said Tulsa head coach Philip Montgomery. "For us to continue to keep building and growing and getting our program to the level we want it to be, we need to keep bringing in strong classes like this one."
The lone commit not to sign early is Tomball (TX) offensive lineman Landon Roaten, who committed to the Hurricane on July 31. On December 2, the 6-foot-5, 300-pounder had an in-home visit with Tulsa OL coach Zach Hanson, who has since left TU for a position on Lincoln Riley's staff at USC.
On Wednesday, Roaten told Inside Tulsa Sports that he remains committed to Tulsa and plans to sign during the regular signing period in February. Before committing to TU, he held offers from Iowa State, Air Force, Tulane and several others.
Tulsa signed seven prospects on the offensive side of the ball, including Spring (TX) Westfield QB Cardell Williams, Temple (TX) WR Devan Williams, Humble (TX) Atascocita WR Keith Wheeler, Smithville (TX) WR Charles Hodge, Tyler (TX) Junior College WR Nick Rempert, Lubbock (TX) Cooper OL Tanyon Zachary and Chatsworth (CA) Sierra Canyon OL Daniel Ademisoye.
Defensively, TU signed LB Zachary Neilsen from Brisbane, Australia, LB Eli McWilliams from Tahlequah (OK), DB Nunu Campbell from Tulsa (OK) Holland Hall and DT Tai Newhouse from Lawrence (KS) Free State. The Hurricane also signed Dothan (AL) long-snapper Connor Cook, who also played linebacker in high school.
"We added a couple young offensive linemen that will fill a need for us," said Montgomery. "We have some young receivers who are really talented and added a JC receiver that will add immediate depth and potential explosiveness to our receiving corps.
"Defensively, we continued to add size and speed in this class. We added strength up front, a couple of linebackers and a corner who we think will be one of the best that we've had here. We lose quite a few older linebackers from this season, so we have to keep building our depth there."
Short Commitment Period
Temple receiver Devan Williams held only an offer from Presbyterian until Tuesday night, when Tulsa extended an offer on the eve of the early signing period. Williams quickly committed to the Hurricane, and then signed his letter of intent with TU less than 24 hours later.
Williams was a bit overlooked on the recruiting trail, likely due to jumping back and forth between schools the past few years. He was a two-year starter at Temple High School during his sophomore and senior seasons. He moved to Wichita Falls as a sophomore and started as a junior at City View High.
Williams helped Temple to a 9-3 mark this season, catching 36 passes for 780 yards and 11 touchdowns. He also returned two kickoffs for touchdowns and earned first-team all-district 12-6A.
More To Come
Tulsa will be looking for several more additions to the 2022 class prior to the regular signing period in February. Aside from Landon Roaten, TU also has a commitment from Colorado transfer Jayden Simon, a 6-3, 305 pound defensive lineman.
"What made me commit was the bond that the players had with the coaches," Simon recently told Inside Tulsa Sports. "I loved how the team had one goal, and they didn't let anything stop them from achieving their goal.
"I think campus is beautiful and very welcoming. The football facilities are amazing along with the staff there."
Simon redshirted at Colorado in 2019 and was injured during the 2020 season. As a redshirt freshman this season, he collected three tackles and one tackle-for-loss in eight games.
Allen (TX) running back Jaylen Jenkins, who received an offer from Tulsa back in February, listed the Hurricane in his top five on Dec. 12, and he will make his college choice prior to the February signing period.
Tulsa has also recently extended preferred walk-on offers to a handful of prospects, including speedy athlete Elijah Potts from Brock, Texas. Pitts plays both receiver and defensive back, and he holds numerous offers for track and field.
Stay tuned to Hurricane Alley for the latest Tulsa offers and all the latest TU recruiting info.
Tulsa's Early Signees
Below are profiles of Tulsa's 12 signees during the early signing period. Click on a profile for more information on each prospect.